We

Are Williamson's Irrigation and Lighting

Williamsons Irrigation and Lighting was established in 2006.  We are a N.C. Licensed Irrigation Contractor, corporation # C-155. We emphasize the old-fashioned principles of keeping appointments and returning phone calls. Respecting our clients valuable time and money. We do things correct the first time.

We specialize on installing and modifying / repairing high-end irrigation and landscape lighting systems. Using the newest up-to-date technology to save our clients valuable resources. With an emphasis on use of water smart products and LED lighting.

We offer a combined 50+ years of expertise in the irrigation field. Our hands on ownership and experience set us apart from the competition. We look forward to working with you and building a lifetime relationship.

To learn more about how we can help you reduce your water footprint and your utility bills-contact us today!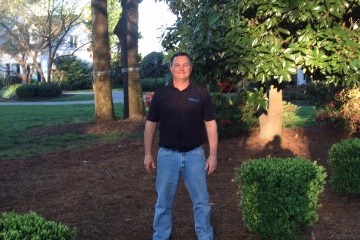 Kyle Molesky
MANAGING PARTNER / CO-OWNER
With over 30 years of experience in the landscaping and golf industry, the past 20 years specifically in irrigation and lighting locally. Kyle has seen it all. His experience includes installation, servicing, troubleshooting, designing and consulting on many large and small irrigation projects both residential and commercial. Kyle has a Bachelor's Degree in Landscape Architecture from the University of Massachusetts. He obtained his North Carolina irrigation contractors license in 2009 NCICLB#305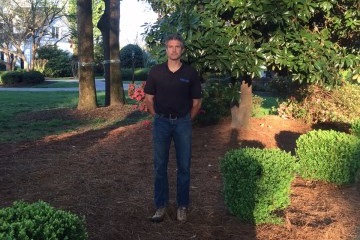 Aaron Williamson
MANAGING PARTNER / CO-OWNER
Aaron's over 20 years of experience include co-ownership of Williamson's Irrigation established in 2006. His experience includes sales, repair/service, troubleshooting, maintenance, installation and design, and landscape lighting, consulting on all makes and models including Water Smart systems. Aaron has a bachelors degree from Shippensburg University, PA. He obtained his North Carolina irrigation contractors license in 2009 NCICLB#306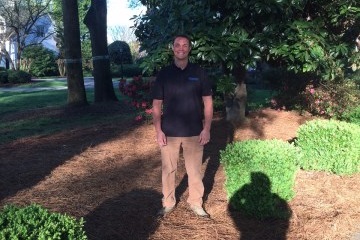 Jason Molesky
PROJECT MANAGER
Jason has over 20 years of experience in landscaping, irrigation and landscape lighting. Having obtained his North Carolina Irrigation contractors license in 2013 NCICLB#1201. Jason regularly directs irrigation installations and maintenance. He is known for an excellent eye for detail, and a thorough understanding of even the most complex commercial and residential systems. Jason's number one priority is client satisfaction and optimal system performance.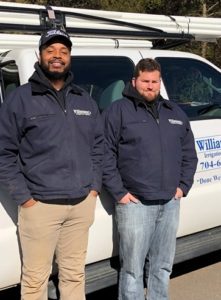 Crew Members
Installation / Service Techs
Mario and Justin have the ability and experience to carry out any task! They treat you and your property with respect. They always leave the job site in the best possible condition, after the job is done.
We

are hiring Landscapers

We are hiring installers and helpers. Are you a top producer who is looking to show your ability and skills to us and be fairly rewarded? Are you able to manage jobsites and complete tasks?

At Williamsons's Irrigation we offer:
 Full time, year-round employment
 Part-time, summer help
 Excellent work environment

If you are interested, please contact us via our Contact Page.